I've gotten a few albums in lately and thought I would share!  I order all my albums from Renaissance and I love them!  This is Lana and Patrick's album.  It is an 8×20 and the cover is aluminum with a black leather spine.  This is pretty much the mac daddy of albums: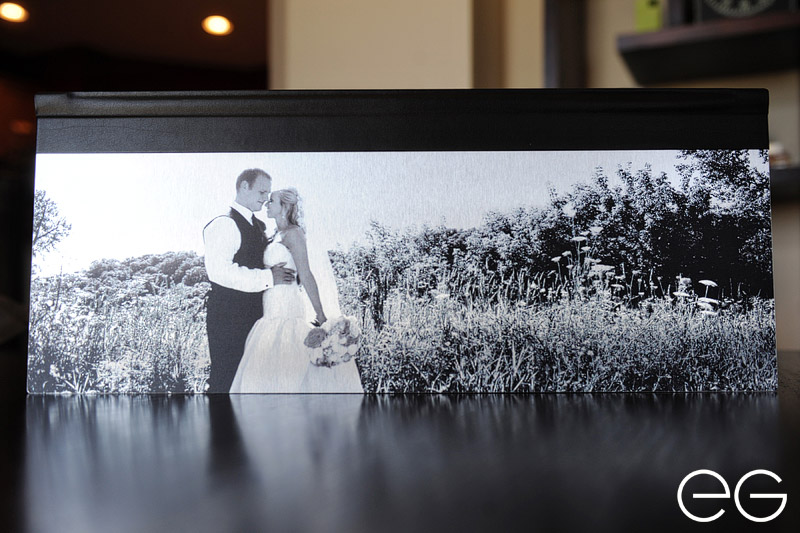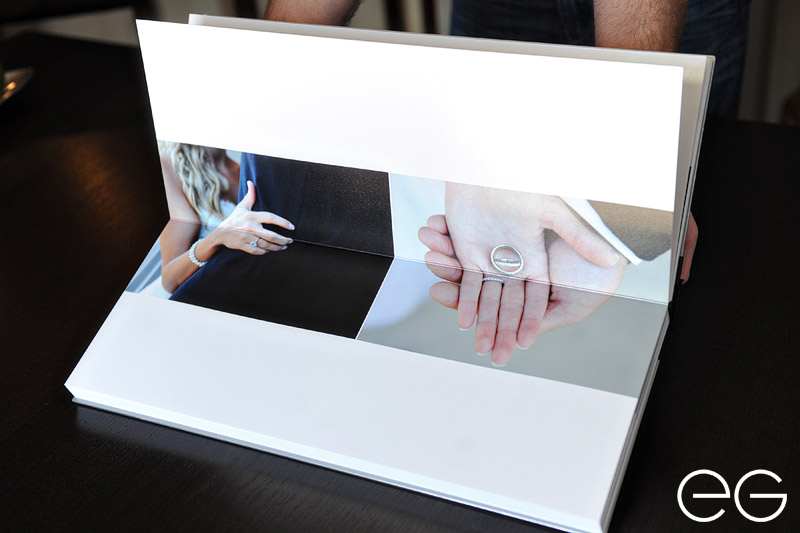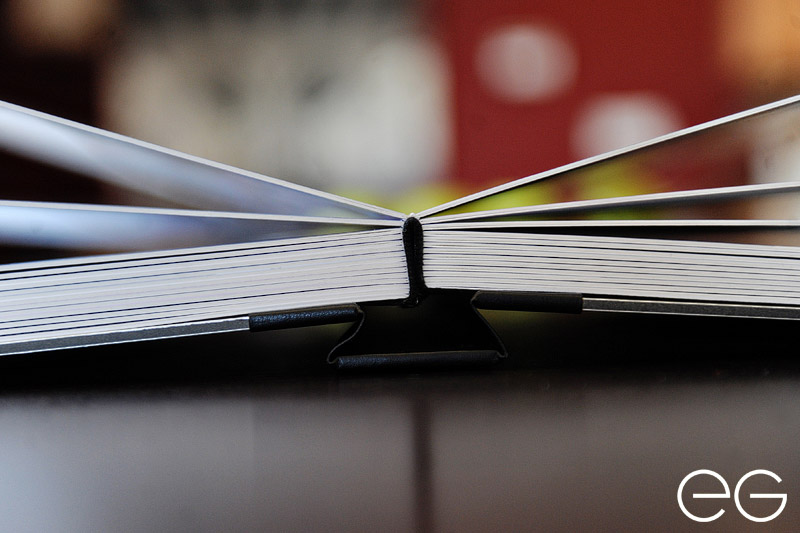 They also got 2 additional albums for their parents.  These are 8×10 with the same cover, aluminum with black leather for the spine.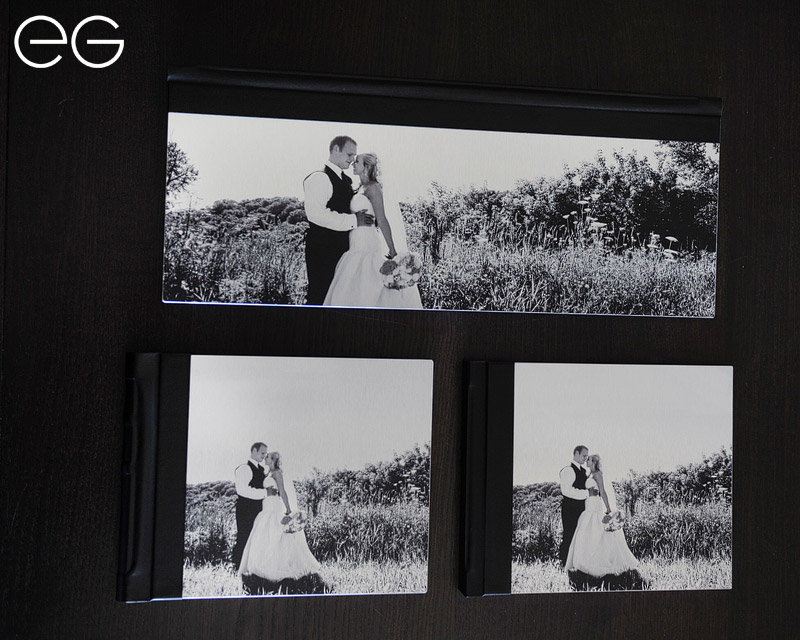 Presentation boxes: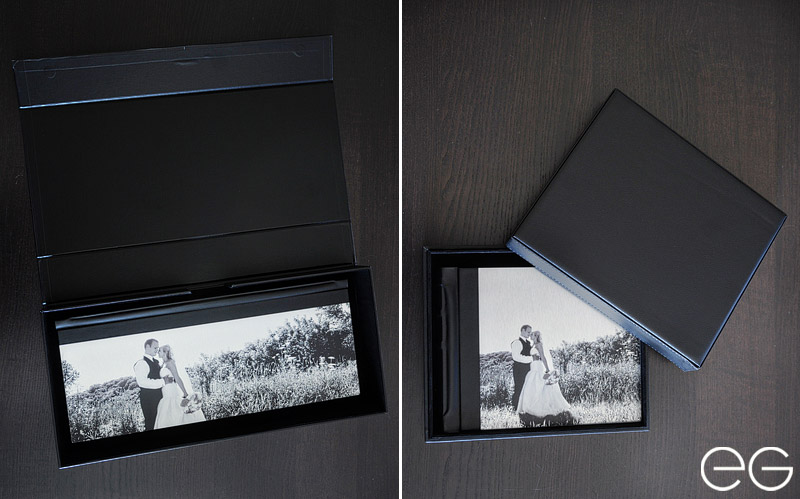 This is Anne and Richard's 11×14 album.  It is black leather with three photo openings.