Alrighty, it's my favorite time…yep, time to pawn my blogging off on someone else!  If you've been following the blog for awhile, chances are you'll recognize Teri and her family (OK, mostly Kai!) from several shoots.  You might also notice that Kai has had newborn, 3, 6, 9, and soon to be 12 month photos taken.  This photo session schedule is part of my Newborn-First Year Collection which includes 5 photos sessions during the first year as well as a coffeetable book with images from each session.  But that's not the point of this post….REDIRECTING!  Teri is a self proclaimed "Crazy Canvas Lady" and has the walls to prove it!
Here's Teri (and Kai!)  Take it away!

I used to THINK I liked photos more than most.  I had photos in frames on my dresser, collages of photos on my walls, home made picture calendars for each year, photo albums, and I carried more pictures in my wallet than most put up in their house.
Now I KNOW I like photos more than most.  I still have frames on my dresser and on the shelves in my home, have currently 568 photos on my iphone, and I should purchase a terabyte hard drive for Emily to store all of the photos she's taken of my family in the last 5 years!
Not only has she taken photos of my most treasured moment's, (here and here and here) but she's encouraged me to try new ways of displaying them.  Thus, bringing me to my canvas addiction…
We started with a few canvases of Moxy!
A 10 x 20 and three 6 x 6 cubes: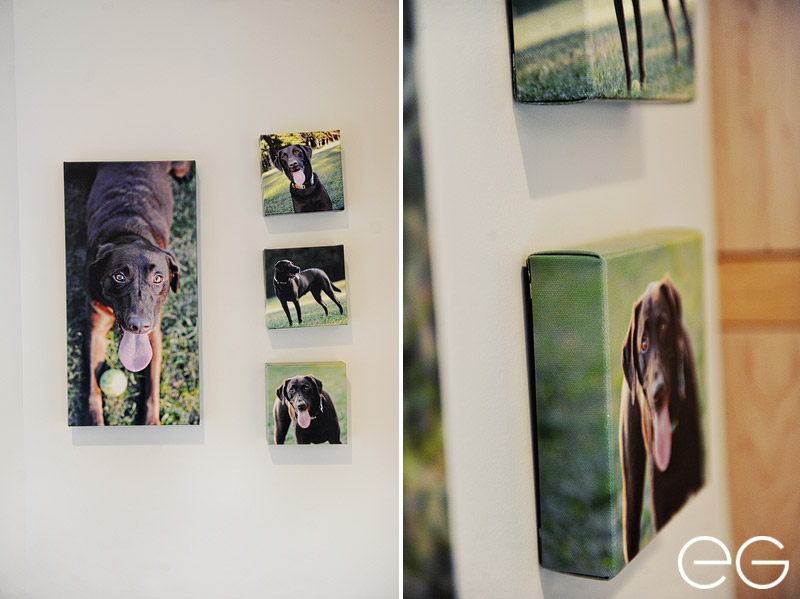 Then with a little nudge…. "are you sure it won't be too big?!?"
…a 20 x 24 of my favorite engagement session photo with Mike: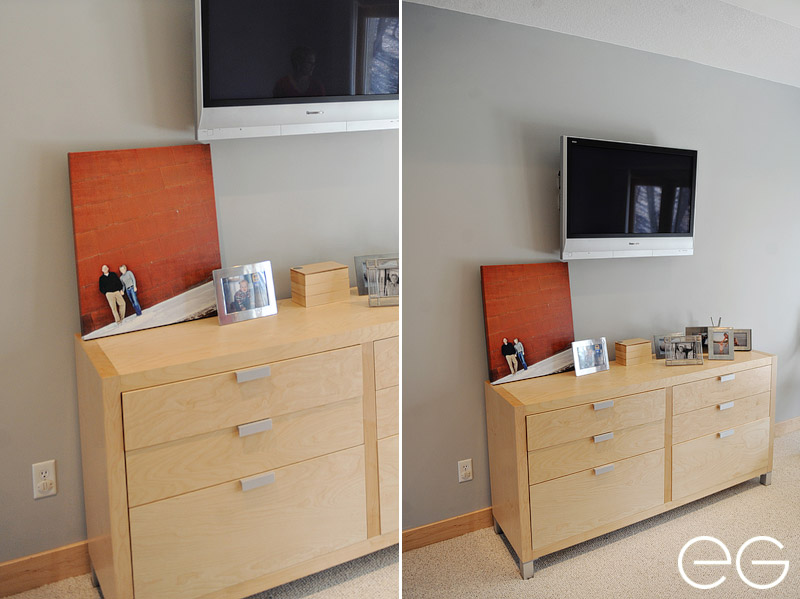 Then I went a little bigger with a 30×40 of our favorite wedding photo.   A canvas of Kai at his 3 month photo shoot was added as a complement.  Both are taken on the same couch at the Rochester Art Center.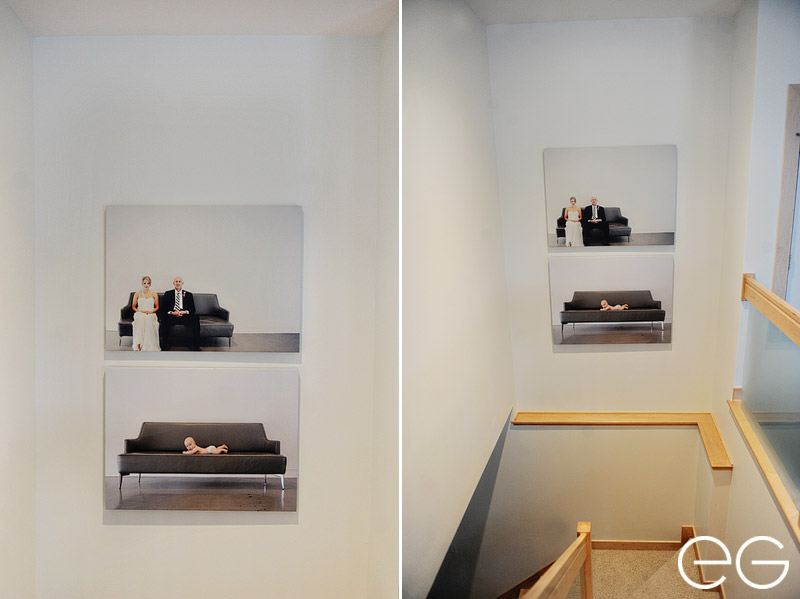 Then…. I needed something as breath taking as the photo taken on Fort Myers Beach for Kai's 6 month shoot.  Well….this 40 x 60 canvas takes your breath away that's for sure!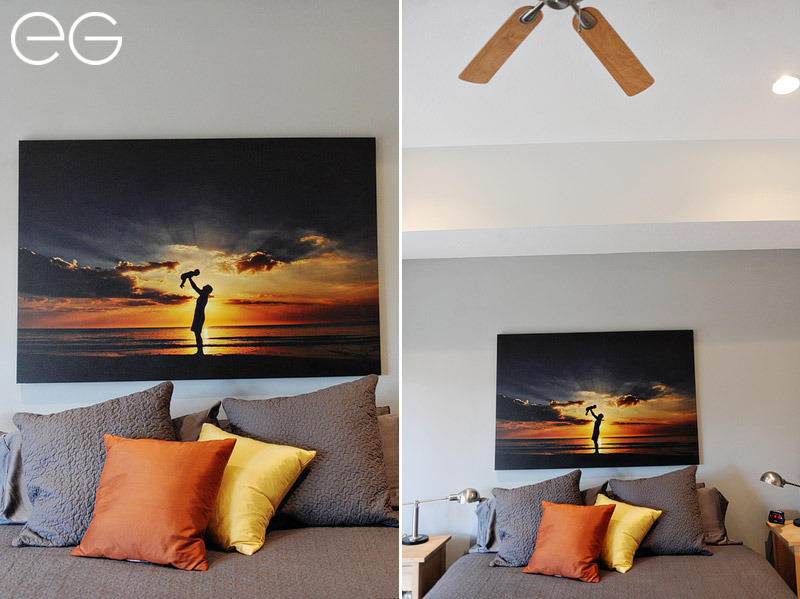 And then the latest 24 x 36 canvas to document Kai's obsession with showers at his 9 month shoot.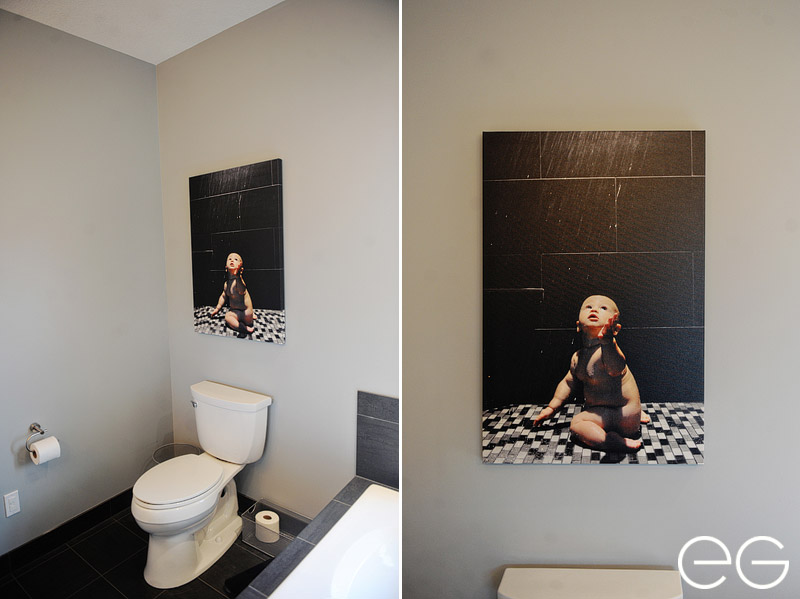 I admit, I'm a canvas crazy…..the bigger the better!  I guarantee you'll fall in love if you try one at your house!  What better way to decorate your home than with art you can call your very own!  I only hope I don't run out of walls!